use these helpful tips to make your wedding photos POP!
In the world of wedding planning, I know things can be overwhelming for brides. I have put together a list of some of my favorite items you can purchase for your wedding day. I do own some of these items but to ensure it matches your style, I have provided links for you to purchase!
**These are small items that can help enhance the details of your wedding day for photo purposes, feel free to save for inspiration and click the links to purchase for your wedding**
The Mrs Box are the most popular velvet ring boxes for bride's most beautiful diamonds. You can browse for your wedding color and even get your initial embroidered on it for keepsake! It is a timeless and fashionable way to present your rings on your wedding day or at home.
His & Hers Vows Books
Taking the time to write your vows in a keepsake journal will be something you will never regret. Lifelong commitments you can reread years in the future. I do see a lot of couples using hotel paper, scratch paper & even a post it (haha) plan ahead and use these picture perfect vow books from Silk & Willow
Hangers for your gown and (Don't forget your bridesmaids!) from Bhldn
One of the most forgotten items is a hanger(s) for the bride's gown and her bridesmaids dresses. The plastic clear or white ones really don't complete the look like these beautiful ones from Bhldn. Literally ANYTHING at bhldn is beautiful. Feel free to click the link to browse all their goodies.
perfume
Bringing your perfume along for details photos is just something I personally love to incorporate. For me, Scents bring back memories from exciting moments in life! Typically when I gather all of your jewelry and shoes, I will grab your perfume too. Some of my personal favorites are Chloe , Chanel, Miss Dior, Bond No. 9 , YSL and more!
shoes
I wanted to share with you ladies all the possibilities of what shoes are acceptable on your wedding day. A lot of my brides will opt for 2 pairs of shoes. One for the ceremony and then another pair for dancing! Comfort being the main factor, I love these glitter slides pictured below. Incorporating something blue like these shoes from Steve Madden. Kate Spade has some beautiful wedding shoes. Feel free to click any of these links to view more.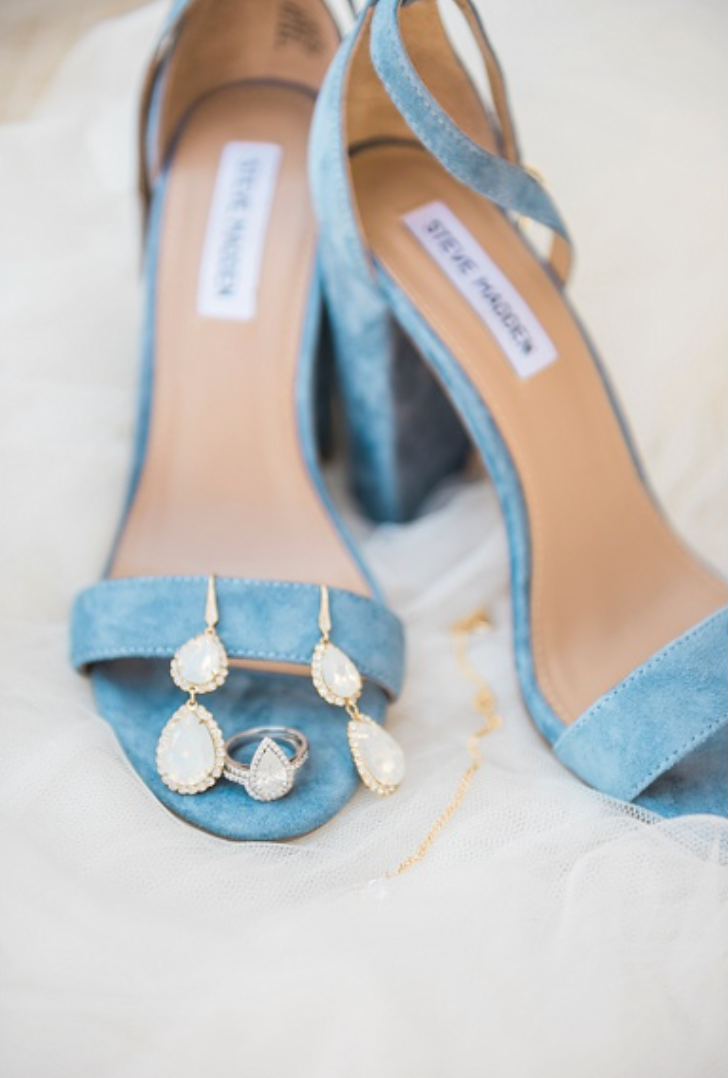 Ribbon for your floral bouquet
by Silk & Willow
Some florists will be able to help you find good quality ribbon for your bouquet. I strongly advise against cheap ribbon from local craft stores. It just doesn't have the same kind of flow as these fine art linen ribbons from Silk & Willow. I know that my friend Brianna Belton Designs styles all her bouquets with S&W ribbon. Click her name to view her amazing floral work!